Ok, I'll admit it, I have changed my mind again! I had planned on sewing my silk dress for Bentonville to look all nice for the dance, but since I have changed my mind. It
is
a late war event anyway. So, I have switched to do my green cotton dress. I am going to make it a better day dress, full skirt, pretty sleeves, trim, the "nice" dress I'm missing. I have at least 6 dresses, so why do I need another....just because! :) And I don't have one like this one.
PLANS:

Full skirt, "O" Bodice, probably with pleates rather than gathers, gauged skirt, coat sleeves of some sort, and some blue trim that I have on hand. Right now I am torn on the sleeves, I have 2 options, both a pretty coat sleeve, one with a cap, one without. I do want to make the sleeve slim at the wrist so that I do not have to wear an undersleeve with it.
These are the t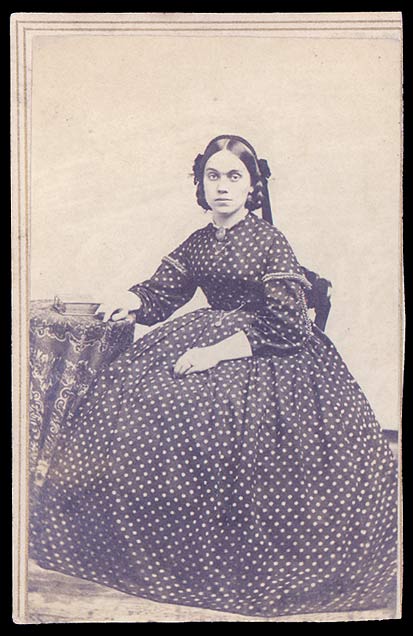 wo that I like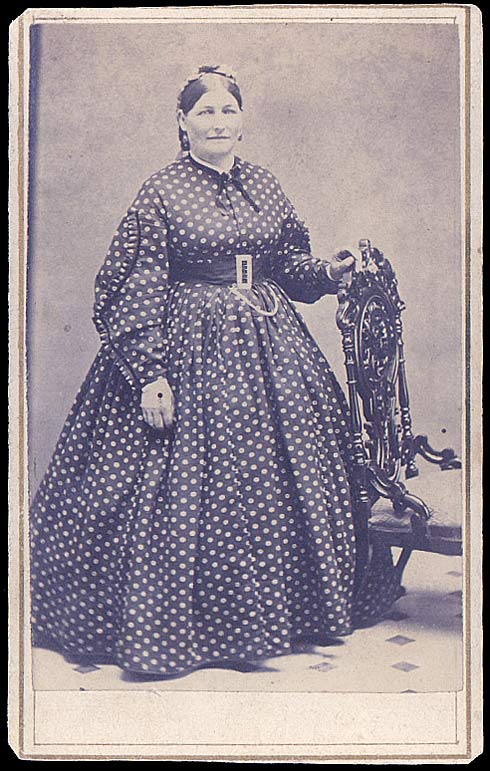 : I like the cap on the first one and the cuff. I like the general shape of the second one. I also like the trim placement on the second one. I found another image where the trim makes "x"s downt the sleeve which is what I may end up doing, but we'll see how much time I have to trim it in.
Another neat thing about these pictures is that the fabric seems to be the same on both dresses :)
Images taken from www.thegracefullady.com